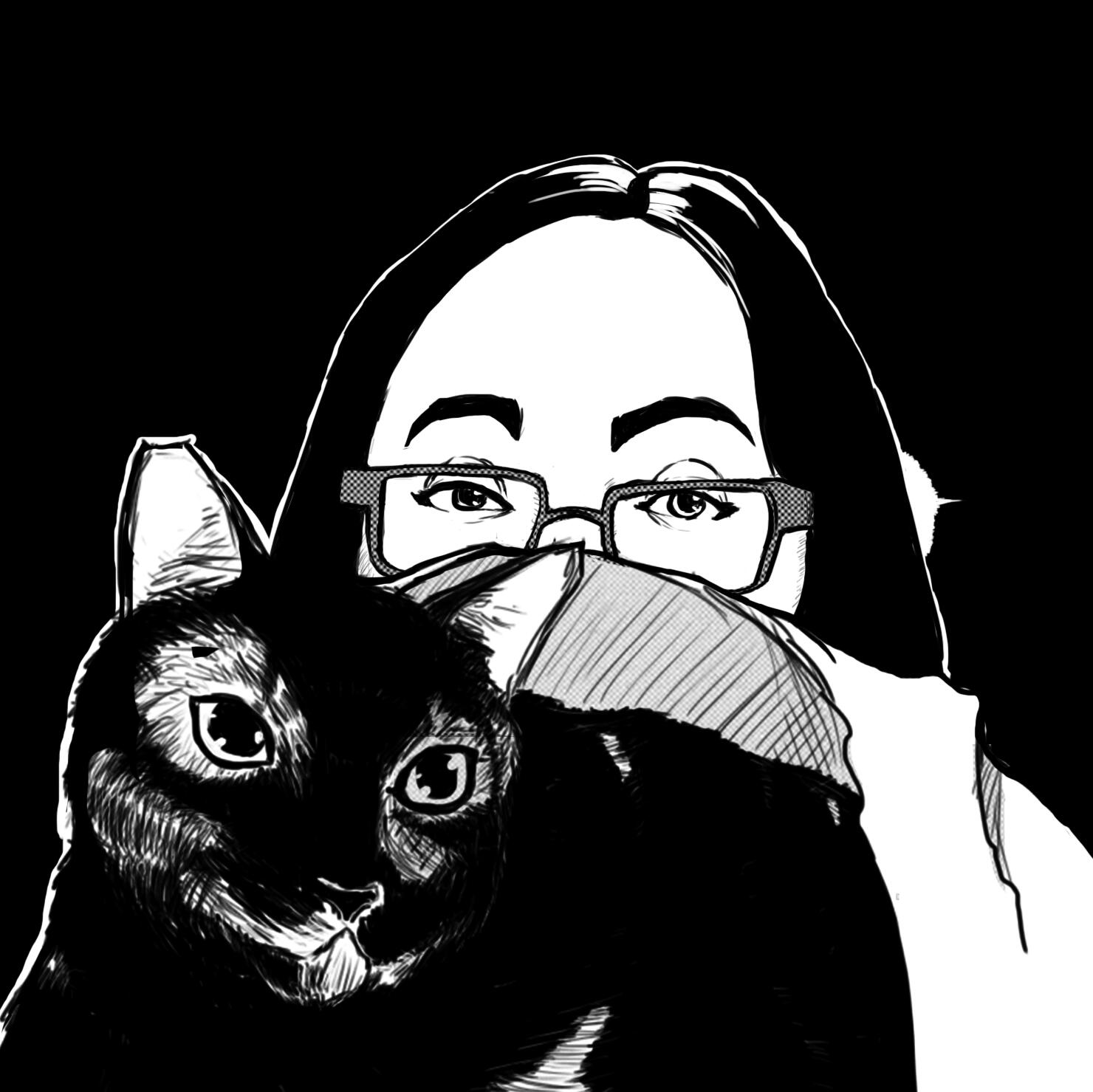 About Us
Pam is the Editor-in-Chief & Site Mom of Play Without Apology.
She continues to build tabletop and fictional worlds as a POC indie game designer and aims to make most, if not all, of her games aggressively queer.

A Dreamer and believer in the 9 Principles of SWORDDREAM, Pam grew up on D&D and WoD; and is now designing things for Forged in the Dark, PtBA and OSR beyond trying to build her own systems.

Pam's first major victory against the patriarchy: winning a limited edition model in Mechwarrior against a much older geek who insisted that all she was good for was dating

Pam is also the proud mother of five cats. Grandmother of many kittens.
The Dovetailor's Games
Pam's games are explorations of the realities she lives (queer, female, sex positive, Filipino, third culture kid between the Philippines and Canada), coached within the supernatural, the magical, and the intimate. She started her design work as an attempt to reclaim a sense of self in white narratives, and seeks to present alternate worlds where characters like herself get to speak on their own terms, and allows playgroups to tell stories that don't often get heard. And, of course, her primary influences from novels, video games, and other tabletop games come out very often. One of the biggest things that she likes to attempt with her design are making games about the Philippines and the Philippine experience as she knows it.

Defining the range of her games with labels is a bit of a futile exercise, as experimenting with systems and hacking what she can is a thing she likes to do. That said, all of the games - from themes down to the backend of their production - are SWORDDREAM games. She also has a strong preference for PtbA, Forged in the Dark, and OSR design.
Want More?
For more minigames and collab games, you can visit my itch.io page!
The Dovetailor's Work
Beyond doing game design for herself, Pam also does design work for a whole range of products, from traditional game systems all the way down to small, personal projects. Her recent works of note can be found in The Curse of the House of Rookwood, i'm sorry did you say street magic, Spire: Shadow Operations, Starfinder: Tech Revolution, The Islands of Sina Una, and Eat Trash Be Free. You'll also see some of her stuff soon in Thirsty Sword Lesbians, Weaver's Almanac, Best Left Buried, Brinkwood, and GUN&SLINGER - those are the projects that she can announce publicly, anyway.

Outside of design work, she is a sensitivity and cultural consultant. Her special topics include gender, sexuality, identity, the Philippines (particularly the Spanish Period down to contemporary Philippines), education, semiotic analysis, and power. Some of her recent work within this field includes Arcanist Press' D&D Ancestry and Culture Zine, Sigil Entertainment's Beast of the Week, The Islands of Sina Una, and Five Torches Deep.

There is also her editing work. She's been involved in this capacity with Maharlika, Mothership: Not Even The Bones, the up and coming PtbA game Navathem's End (which she is also designing for!) and some small games under The Sealed Library.

Finally, she loves being involved in streams, speaking engagements and education. She was recently a lecturer for Writing the Other: Building Inclusive Worlds. Since last year, she's done several panels across conventions in and beyond the Philippines, including GenCon and Metatopia. Occasionally, she guests on Huetopia & Asians Represent.

And then, there's her community work. Hyping up the #RPGSEA communities is her main jam of choice. She also does admin work for SWORDDREAM spaces, and for the Asians Represent discord. Back on the home front, she is one of the Site Moms for Play Without Apology, and one of the admin members of Philippine Table-top RPGs.
Projects that feature my work
What Can I Do For You?
Of the channels below, Twitter, Discord, and email are the best avenues to reach me. My Facebook account is reserved for folks whom I have had direct interactions with in person or within a professional capacity.

Rates negotiable to a reasonable point if you're on a budget, and definitely negotiable if you are queer, Filipino, BIPOC, disabled, and/or neurodivergent. Patrons also get priority slots for things, as part of their benefits for supporting me on the regular.

Generally, if you have a set rate to offer me, I'll adhere to your terms provided that it is not less than 8 cents per word for writing, or 30 USD an hour/at least 200 USD for consultations. Quick note on writing rates, though: my strong preference is 10c/words as a minimum offer for my fiction, articles, or design.

Always open to collab, timezones, time itself, and spoons willing!